About Us
WetchCo Signs
WetchCo Signs provides high quality signage, displays, lettering, and graphics for all your business needs. We are a full service signs company offering you the best and inventive signage design, production, and installation. WetchCo Signs is focused on being your Strategic Business partner. We will ensure you get the most out of your brand identification and image through highly visible, original, and unique signage.
WetchCo Signs was started in 2004 by Brian Wetcher. Brian has over 20 yearrs of experience in the sign and graphics design industry. His worked has spanned across the country starting out in his dad's Budget Sign Shop in York PA, working at the local sign franchises while going to school at Kent State in Ohio, working corporate printing and design in York, PA & Gaithersburg, MD and now investing in his own sign company in Dickerson, MD apart of the Greater Washington, DC area.
Brian, his staff, and shop dogs look forward to providing you with excellent service and the finest and most prominent signage available!
Services
Consultation & Surveys
With over 20 years experience in the sign and graphic design industry, WetchCo Signs will work with you to incorporate your brand and image into the most visible and viable sign plan available. Our professionals are focused on identifying the right sign for your specific signage needs. We will assist you in a smooth and easy sign selection process as well as in design, materials, visibility, and location selections. Providing detailed photo surveys and measurements of all new signage and existing areas, WetchCo Signs is able to recommend and assist you in determining the best type of sign and size of sign for your property or space.
Designs
WetchCo designers are innovative, creative, and flexible. We can create your signage designs from scratch or we can work with your existing logos, banding, and designs. Our process is to work with your team closely and includes specifications, colors, and producing scaled renderings of how your sign will appear installed on your property.
Fabrication
WetchCo Signs is dedicated to providing you with the highest quality and longest lasting signage. We use only carefully selected, trusted, and reliable materials for your sign. WetchCo fabricators are highly skilled and experienced and use our in-house state of the art printing and manufacturing equipment in combination with the partner suppliers.
Installation & Repair
WetchCo Signs is a full service signage company and self-performs all sign installations. We have the equipment and personnel to safely and securely mount your signs and service your existing signs.
Work
Banners/Vinyl/Dimentional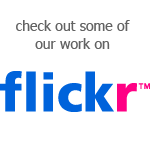 Links
There will be some links here soon!!!.
Contact us
Give us a call...We would love to hear from you
WetchCo Signs
Dickerson, MD 20842
301-514-9939
signs@wetchco.com
---